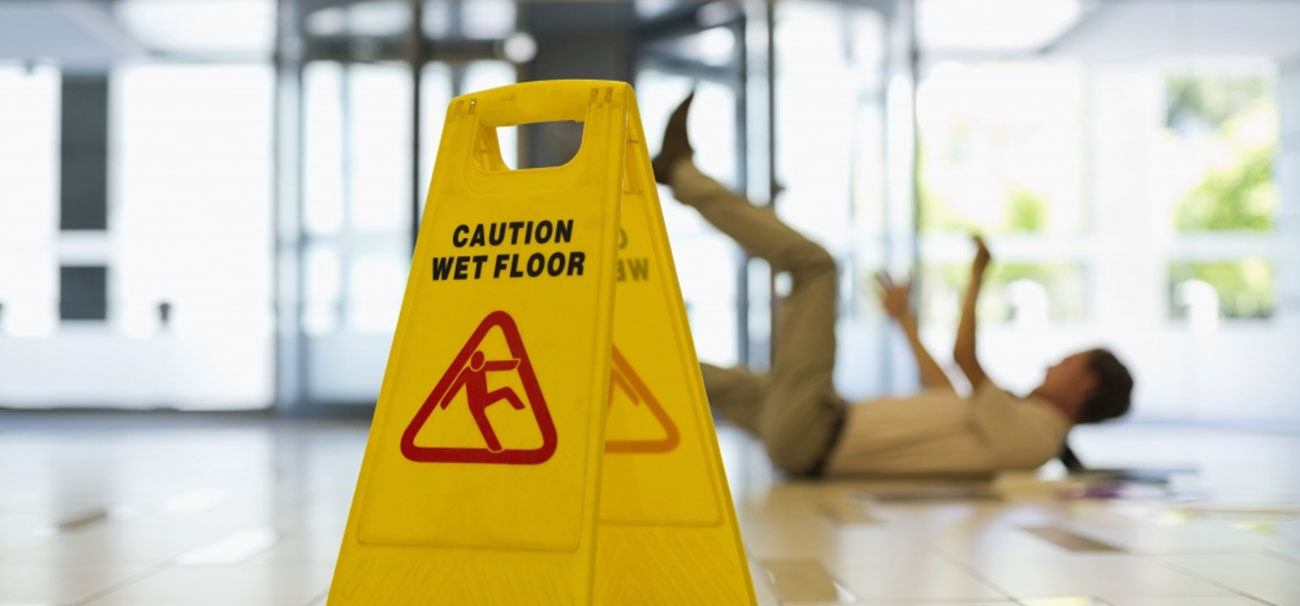 2 Common workplace safety hazards
The National Safety Council has a team of consultants who travel across the country – and the world – to visit worksites and conduct safety audits. But no matter where each team member is, chances are good that he or she will spot one or more of seven common safety hazards.
1 Working at height
It shouldn't be a surprise that Dankert, Harrington and George frequently spot hazards associated with working at height. Bureau of Labor Statistics data shows that falls to a lower level accounted for 14 percent of all fatalities in 2014, and OSHA standards related to scaffolding and ladders are regularly among the most frequently cited violations.
Employers may not know they have to provide fall protection, or the fall protection gear may not be worn properly or not hooked up to anything. Some employers don't even have a written fall protection procedure or process.
Buy the correct-sized gear for workers, and keep in mind that although some work environments may have anchor points readily available, other locations may need an engineer to install them. Remind employees to hook to the anchor point when working at height, and keep a close eye on how well personal protective equipment is holding up. Environments with sharp edges, chemicals or welding, for example, can weaken a harness. Regularly inspect gear, and remove damaged PPE from service. In some situations, it may be beneficial to forgo using personal fall protection equipment and instead build a platform with standard railings and a swing gate in front of a fixed ladder.
2 Poor housekeeping
Clutter blocking fire exits, aisles and emergency exits is a housekeeping problem that George, who is based in the United Kingdom as NSC's manager of international consulting services, sees often.
Another common hazard? Over-stacking loads on racks in a warehouse that bring them too close to a sprinkler head, which can limit the sprinkler's efficiency in an emergency. Clutter, leaks or standing water also can contribute to slips, trips and falls.
Workers shouldn't wait for housekeeping or sanitation crews to take care of these issues, Dankert said. Instead, they should clean as they go. "Just because it's a dirty process doesn't mean you shouldn't clean up spills," she said.
If the clutter or spill requires specialized training to clean up, then employees need to alert their supervisor, who can send in the appropriate staff. Additionally, Dankert recommends setting aside a few minutes at the end of each shift, or on a Friday afternoon, to clean up before leaving for the day.
When it comes to storage, employers need to make sure appropriate areas are made available, notes Harrington, an NSC senior consultant based in Illinois. Harrington said she often sees electrical rooms used inappropriately for storage, with supplies blocking electrical installations.
Even if clearance between the stored supplies and the circuit breakers is appropriate, Harrington pointed out, employers need to consider situations that could arise in which someone would need easy access to that room.
"Think about an emergency where lights are out, something has gone wrong, and it's full of chairs," she said. "I wouldn't recommend storing anything in an electrical room beyond what's in the use of that room. I wouldn't recommend it at all."